Ewing CYO Summer Camp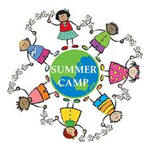 Ewing CYO Summer Camp is a 9 week summer recreation program for children ages 5 through 10. In addition to daily recreation activities such as arts & crafts, board games, video games and outdoor play, we offer swimming every day in the Hollowbrook Community Center swimming pool. We try to bring in various educational enrichment programs such as Preschool of Rock and Mad Science to keep young minds sharp during the summer months. We also offer field trips to local museums, local theater productions, bowling and amusement parks during the summer.
Our hours of operation are 7:30 am – 5:30 pm.
Summer Camp:
9 weeks (June 22 through August 21, 2020 ) $1,050.00
5 weeks (June 22 through July 24, 2020) $650.00
4 weeks (July 27 through August 21, 2020) $520.00
You may also opt to send your child for our 5 week program which is June 25 to July 27 for a fee of $125 a week, or for our 4 week program which is July 23 - August 24 for a fee of $125 a week.
Just like our pre-school, our summer camp accepts all Child Care Connection vouchers, making it an ideal choice for working parents and full-time students. Just as we do in our pre-school program, we offer breakfast, lunch and an afternoon snack, free of charge, to every child, every day.
Click Here To Download The Registration Form
Click The Photo For A Larger View