Volunteers
BMS employees pose for a picture at CYO Yardville during a Day of Caring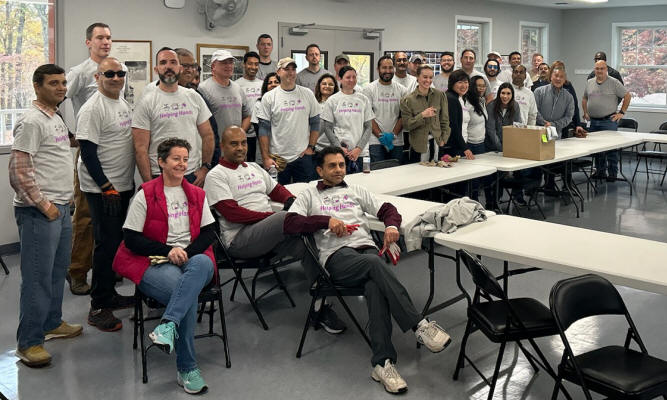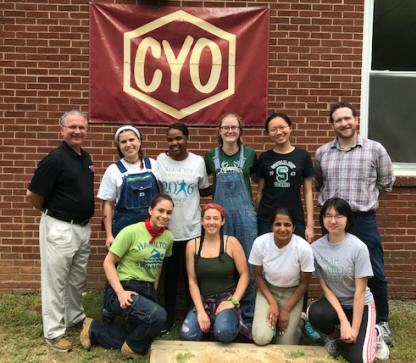 Stuart County Day School of the Sacred Heart pose for a picture
after 3 days of service work at the CYO Yardville Camp.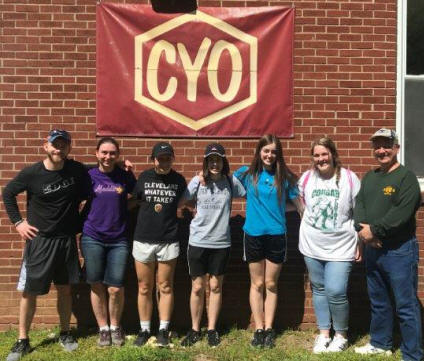 Students and staff from Lake Catholic High School in Cleveland Ohio pose for a picture along with CYO Executive Director Tom Mlademetz after completing two days of Community Service at CYO Yardville Campgrounds.
Students from The College of New Jersey recently helped at the Yardville CYO
taking off the pool cover and helping get the grounds ready for the upcoming season.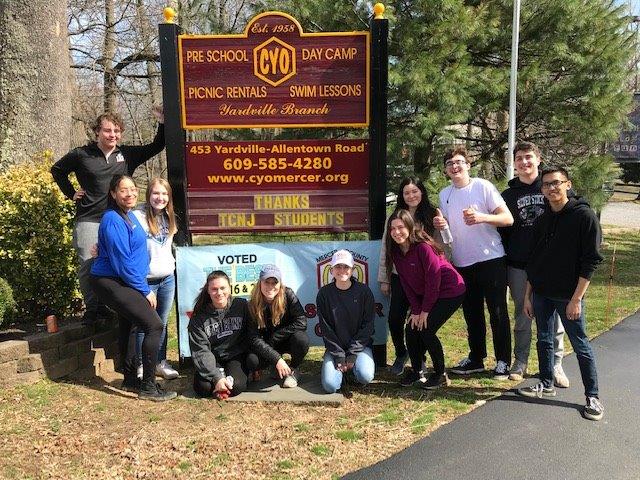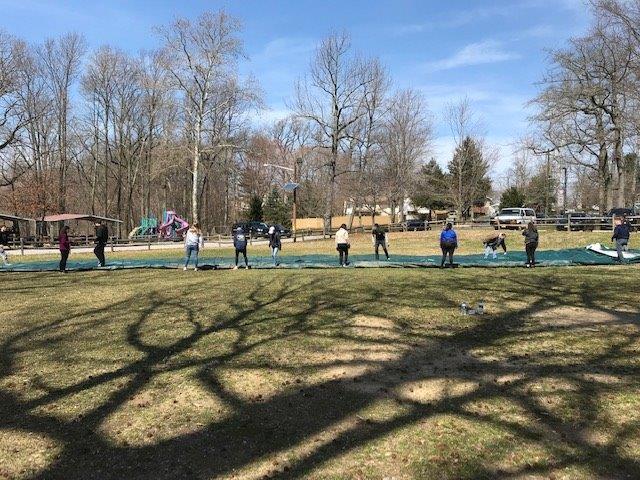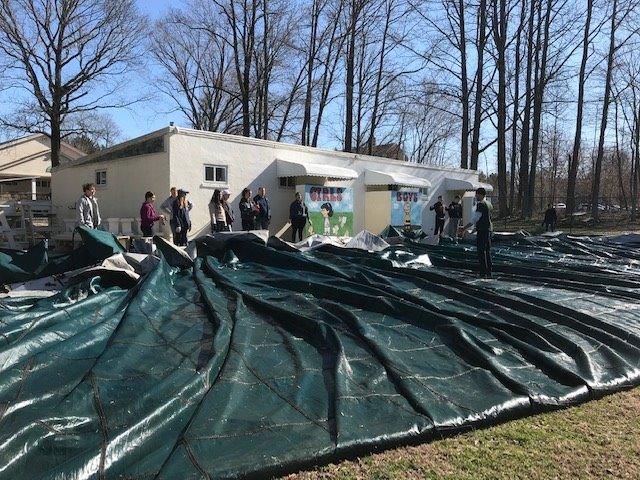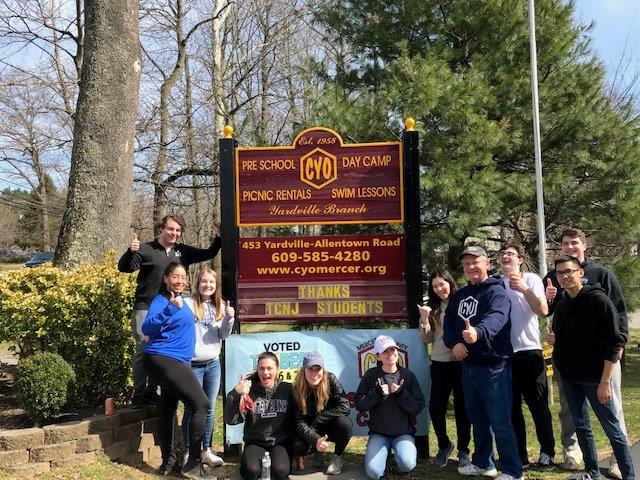 BMS volunteers gather for a picture after a day of caring at the CYO Yardville.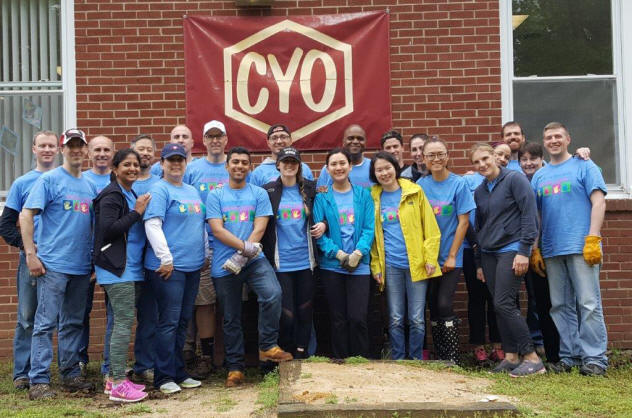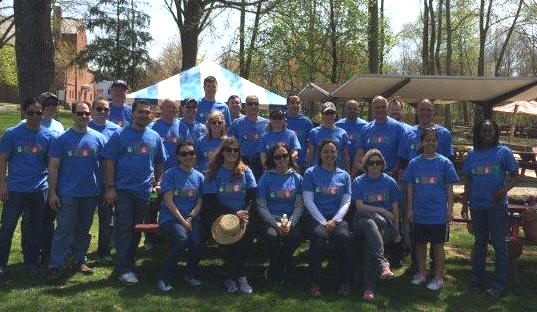 BMS Employees pose for a picture after a Day of Caring at the Yardville CYO.
To view the Bristol Myers Squibb Day of Caring photos at the CYO click here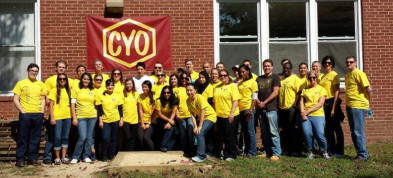 Volunteers are always needed in various capacities. The CYO works especially well with local companies interested in doing "A Day of Caring," inside our facilities or doing outdoor projects on our grounds. Civic Groups, Businesses, such as Bristol Myers Squibb and Jansenn are a few of our recent corporate visitors.
Ways to Volunteer & Donate

As a non-profit organization, we are often looking for partners that can help us ensure the best program possible for the families that we serve. Below are just a few ideas on how to you can give back to those who could use your help.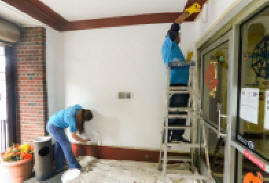 • Day of Caring – Bring your organization to one of our sites and help us keep it looking great. You can help with minor maintenance projects such as painting, gardening, or organizing our storage areas. You can also spend the day helping to assist the teachers in our preschool classrooms, playing kickball with our afterschool programs, teaching children computer skills, etc. Some of our partners that participate in our Day of Caring programs are Bristol Myers Squibb, Janssen, Ernst & Young and UPS. To find out more about this idea, email Tom Mladenetz at tom@cyomercer.org.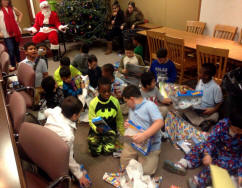 • Holiday Parties – Throughout the year we host carnivals and parties for our kids: Summer Camp Carnival, Halloween Carnival, Visit from Santa, Easter Egg Hunt, etc. Volunteers are needed to help keep special events a yearly tradition. Financial contributions are also accepted to ensure that the kids have the best time possible. To find out more about this idea, email Donna Marie Clancy at dclancy@cyomercer.org.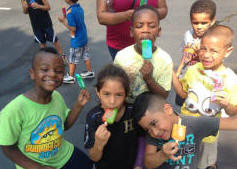 • Surprise Events – All kids love parties, but they especially love surprise parties for no reason. Whether it is an ice cream party in the summertime or a pizza party during the school year, any type of surprise will leave our kids with a memory that will keep them reminiscing for years. To find out more about this idea, email Pat Hardiman at phardiman@cyomercer.org.
• Toy Drive – The Christmas season is always an exciting time for kids and a busy time for adults. Help us reach our goal of a Christmas present for every kid in our programs by hosting a toy drive at your work or with your family and friends. To find out more about this idea, email Donna Marie Clancy at dclancy@cyomercer.org.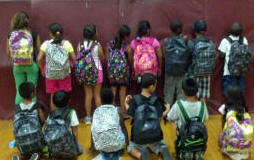 • Backpack Drive – Whether it is the beginning of summer or the beginning of the school year, backpacks are always useful for our kids. Fill them with notebooks, pencils, and folders or a towel, sunscreen lotion, and a water bottle, a backpack drive would be a great help to our families. To find out more about this idea, email John Soss at jsoss@cyomercer.org.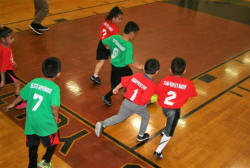 • Sponsor a Team/Gym Banners – With each changing season brings around a different sports league. And with each sports league brings the need for team sponsorships. With tee-ball, soccer, and basketball leagues offered at many of our sites, there is always a need for a team sponsor. For a nominal cost, this is great advertising for your business with your business' name on each shirt. We also have a gym banner sponsorship program whereby your business name is viewed year-round by thousands of people going through our facilities. To find out more about this idea, email dbossio@cyomercer.org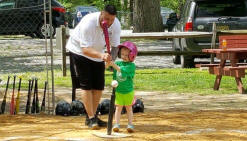 • Volunteer Coach – Every team also needs a coach to help get them through the season. Regardless of your experience level, help is always needed to teach our kids the joys of being on a team at all of our sites that host pee-wee leagues. To find out more about this idea, email rdonaldson@cyomercer.org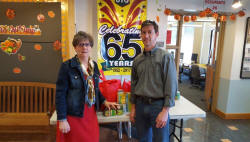 • Food Drive – The CYO operates a Food Pantry out of our Bromley Center site. We distribute boxes of food every Tuesday and Thursday to the needy families in Hamilton Township that are registered with us. Once a month a delivery of food is brought to the Center from a Food Distribution Center in Vineland, New Jersey. All donations compliment the delivered food and adds to our stock that is needed, especially around the holidays. To find out more about this idea, email phardiman@cyomercer.org.
.
"UPS employees pose for a picture at the CYO Yardville after a Day of Caring and doing projects on the property."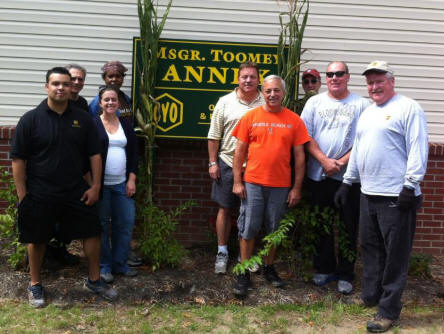 "Jannsen volunteers are hard at work and taking time out for a picture to help beautify the CYO Yardville grounds."